Below, you'll find a list of the leading environmental ski organisations, each of which is doing its part to fight climate change.
---
Alpine Pearls
Alpine Pearls is an association of more than 20 resorts in the Alps that promote environmentally-friendly ski holidays. Their website features a CO² calculator, perfect for eco-tourists.
---
MONTAGNE VERTE
Montagne Verte is an association based in the leading French ski resort of Morzine. It aims to help the local community to make greener decisions and become a more sustainable tourism destination.
---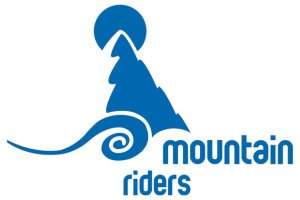 Mountain Riders
Founded in 2000, Mountain Riders is one of the longest established 'green ski organisations', working with the French ski industry to promote environmental awareness, particularly in France but in other countries too. Their actions include organising summer mountain clean-up days in French resorts, and publishing guides to resort initiatives on the environment.
---
Mountain Riders Alliance
An American company, Mountain Riders Alliance endeavours to run ski areas sustainably. So far, the organisation has focused on smaller community and non-profit ski hills in the USA, aiming to make them both viable and to operate in as environmentally-friendly a manner as possible.
---
The North American Ski Areas Association
The NSAA is a long-established resorts trade body, which for more than 20 years has been encouraging environmental initiatives and action by its membership. The organisation hosts the annual Eagle Awards, to those performing the best on environmental standards, and carries extensive information on resort efforts in the US and Canada, as well as resources for the resorts themselves. It has also pioneered 'Climate Challenge Initiatives' in some resorts, to measure and cut their carbon footprint over a period of years.
---
Prioriterre
Prioriterre is a French-based organisation, that looks at energy-saving to cut climate change across a wide range of industry sectors – including ski resorts.
---
Protect Our Winters
Established in 2007, Protect Our Winters is an American-based, global initiative, organised by snow sports athletes to raise environmental awareness and campaign for more eco-action to be taken by the US government and other parties. The organisation has re-invested over $1mn in programmes that are designed to engage and mobilize the snow sports community, and has set up branches in countries across the globe.
---
Respect the Mountains
A Dutch organisation based in Amsterdam, Respect the Mountains promotes environmental awareness in the Netherlands and across Europe, organising summer mountain clean-up days and promoting better practice in mountain tourism. Though invested in the snow sports industry, Respect the Mountains is about all mountains, all year – not specifically the winter sports industry.
---
---
Skiers For Sustainable Slopes
A blog run by students at the University of Boulder, Colorado, Skiers For Sustainable Slopes reports on the green efforts being made by ski resorts worldwide.
sustainableslopes.wordpress.com/about/
---
SKI FLIGHT FREE
A website set up by Iain Martin, a digital marketing consultant in the ski industry, to encourage skiers and boarders to travel on their ski holiday by rail or road, or at least fly less if they can, and to help ski resorts and travel companies to do more to fight climate change.
---
SNOW CARBON
A website and booking service established in 2009 that encourages skiers and boarders, particularly in the UK, to travel to their destination ski resort by train. Lots of advice on the site and personal advice on request from site founder and operator Daniel Elkan who has tested many of the routes himself.
---
Snow Riders International
Snow Riders International is a US-based group that campaigns on climate change. Their actions include encouraging carpooling, and promoting the introduction of high speed rail services to mountain communities.
---
The Summit Foundation (Europe)
A Swiss-based organisation, the Summit Foundation (Europe) was established in the year 2000 to campaign on the environment and organise events such as spring/summer mountain clean-up days.
---
The Summit Foundation (USA)
Based in Summit County, Colorado (home to resorts including Arapahoe Basin, Breckenridge, Copper Mountain and Keystone), the Summit Foundation (USA) funds community projects and environmental initiatives.
---
The Travel Foundation
A UK-based organisation backed by leading eco-tour operators, The Travel Foundation offers environmental and sustainability resources for a wide range of businesses in the tourism industry. Though it's mostly 'sun-tourism' focused, the foundation does offer resources for snow sports operators also.
---
Travelife
Another UK-based organisation backed by key eco-tour operators, Travelife offers environmental gradings of holiday properties such as hotels, rating and awarding the most environmentally-friendly, including some in ski resorts.